We are close to three National Parks:
Kahurangi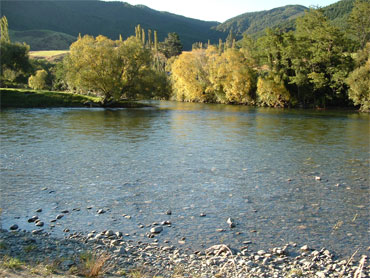 There is excellent access to the Flora Saddle car park high up on the Mount Arthur bushline. This is via the Graham Valley which is just 10 minutes drive from our gate. There is an easy walking track through magnificent beech forest from the Flora Saddle car park to Mount Arthur hut which is just below the bushline. The climb can be continued on to the open tops with panoramic views of the huge Kahurangi park to the west and Tasman Bay to the north east. A spectacular show of alpine flowers can be seen in the summer.
Abel Tasman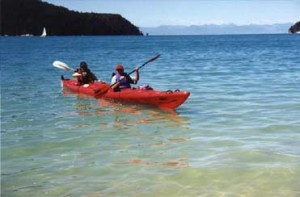 Native bush, golden sands and blue water just made for sea kayaking are the special features of Abel Tasman National Park. It is only 45 minutes drive from Woodstock to the main park entrance at Marahau. It takes about the same time to drive to Kaiteriteri with its wonderful golden beaches.
Nelson Lakes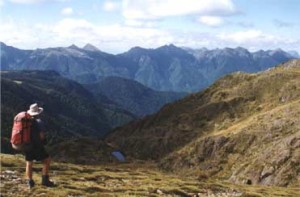 It is about an hours drive to St. Arnaud at the bottom end of Lake Rotoiti where there are wonderful bush walks, tramping for the more adventurous, and power boating, yachting and kayaking on the lake. In the winter months there are great peaks to climb and the Rainbow ski field is just down the road, about 1 hour 15 minutes drive from Woodstock.
Other Attractions
Woodstock is also close to many excellent vineyards (Siefrieds, Kahurangi, Neudorf), potteries, artists and wood carvers. Many of the talented local craftspeople sell their wares in the Nelson Market every Saturday morning, at the Pokororo fair in January and the Easter fair at Mapua.
There are many good restaurants in Motueka, Tasman, Mapua and Nelson.
Woodstock is a good base for exploring Nelson, Golden Bay and the West Coast.