Rates
All prices are given in New Zealand dollars.
Click here for a Currency Calculator.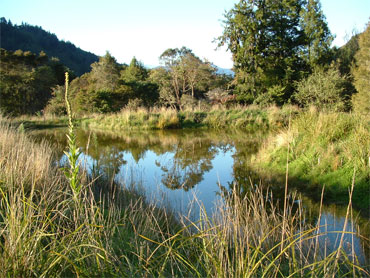 For a stay of one night the tarriff is $170 for one or two people, with breakfast provided.
Breakfast is provided on the first morning only.
Rates for longer stays:
For 2 nights: $150 per night
For 3 nights: $140 per night
For 4 nights: $135 per night
For 5 nights: $130 per night
For 6 nights: $125 per night
For 7 nights or more: $120 per night
There is an additional charge of $40 for each extra adult, and $20 for each extra child (12 and under), per night.
Rates are negotiable for longer term stays.
Meals: An evening meal can be provided on request (preferably when making the booking). The cost is $40 per adult, $20 per child.
Payment: Cash, internet banking or personal cheques, we do not have credit card facilities.
For advance bookings, a 40% deposit of the full fee is required to confirm the booking. The deposit is refundable upon cancellation up to 60 days before the commencement of your stay. The balance plus any bank fees that have been incurred can be paid on departure.